Canton Fair is both the oldest and the biggest trade fair in China. Canton Fair has the best selection of manufacturers from many industries exhibiting their products. It has been taking place since 1957 and is organized twice a year – in spring and fall – in Guangzhou (Canton). The event brings together 25,000 exhibitors and 200,000 visitors.
Basic information about Canton Fair
The Canton Fair is held on the same date every year.
Date of spring edition: April 15–May 5
Date of fall edition: October 15–November 4
Canton Fair address: Pazhou Complex, no. 380 Yuejiangzhong Road, Guangzhou, China
Canton Fair website: cantonfair.org.cn/en-US
Canton Fair Phases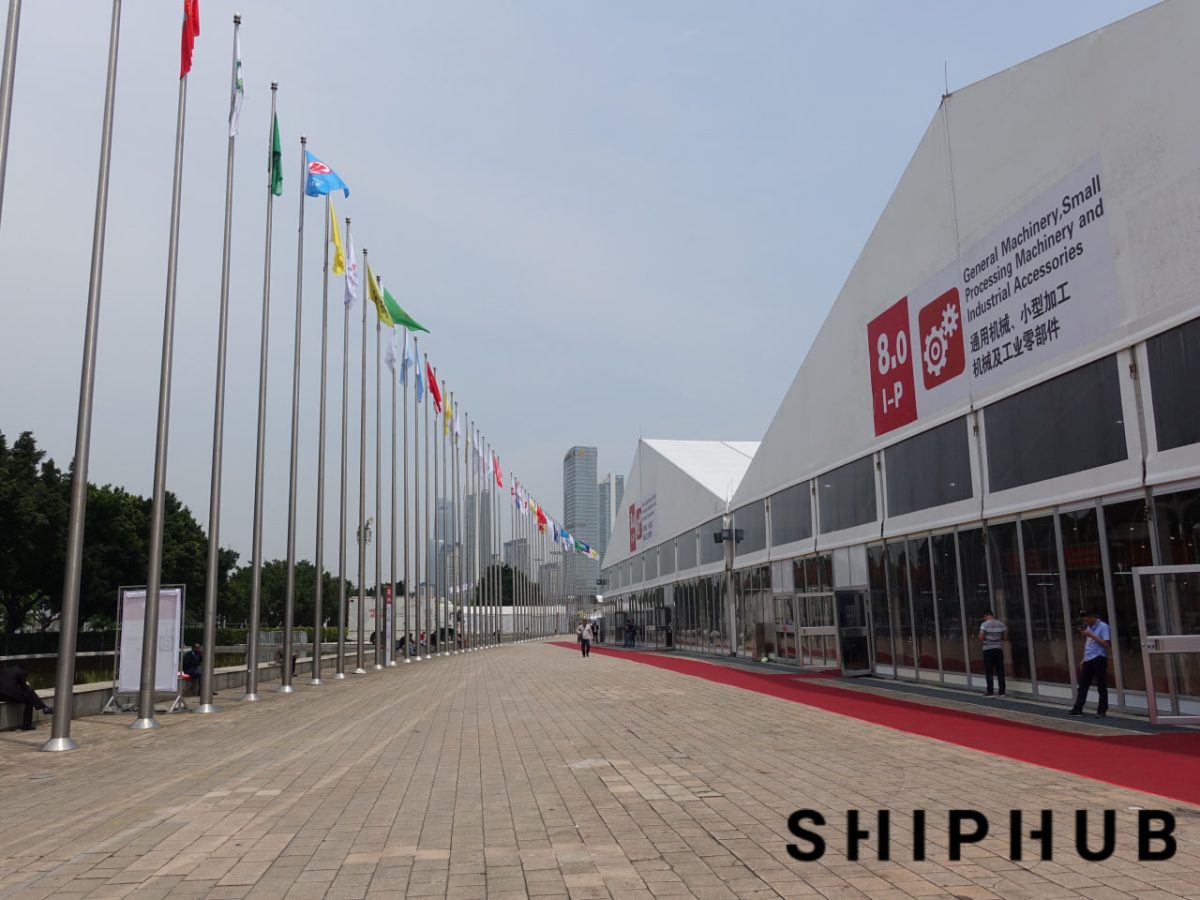 Canton Fair is divided into three phases, each focusing on different industries.
Phase 1, April 15 – 19 | October 15 – 19 exhibitions: electronics, household appliances, lighting equipment, vehicles and spare parts, machinery, hardware, and chemical products, the energy sector
Phase 2, April 23 – 27 | October 23 – 27 exhibitions: commodities, ceramics, household decorations, gifts, animal products, and food
Phase 3, May 1 – 5 | November 31 – October 4 exhibitions: textiles, clothes, footwear, stationery, medical devices, recreational products, food.
Exhibitors are divided into 16 categories, with 53 exhibition sections. They are split into four exhibition areas.
The event also has an online version. The list of exhibitors, as well as real-time broadcasts, are available on the website. There is also a platform to get in touch with suppliers.
Why should you participate in Canton Fair?
Due to its scale and the huge number of exhibitors and visitors, Canton Fair is an amazing opportunity for exporters and importers. A wide variety of participating suppliers from many industries makes it so everyone can find something for themselves there. Canton Fair makes for a great platform to make business relations with manufacturers from all over the world and to get to know potential business partners personally. It also allows you to choose the best offer by comparing the prices and quality of offered products. Canton Fair is also an event where you get to know the newest trends so that you may get ahead of your local market.
How to register for Canton Fair?
Go to the event's website and choose the "Overseas Buyers" option.
If you have already attended the fair in the past, log into your existing account. If this is your first time attending, register.
Apply for a buyer badge. Later you will receive a Pre-application Receipt, which you should print and take to China.
Apply for an Invitation to the fair, which you will use while applying for a visa.
After arriving at the site, go to Overseas Buyer's Registration Office, where you will receive your buyer badge after showing your Pre-application Receipt and ID.
If you pre-register, you can attend Canton Fair for free.
How to prepare for Canton Fair?
Check the fair schedule to choose the best phase for yourself.
Plan the trip, apply for a visa (if neesed), and book a flight and a hotel. Do not procrastinate until the last moment and figure out everything stress-free.
Remember to take your documents, like passport/ID and visa (if applicable).
Prepare business cards. Business cards are an essential element of Chinese business culture, making it easier to get in touch later. Make sure that one side is in Chinese and the other in English.
Exchange your currency to RMB and set up a Revolut account.
Buy VPN so that you can access blocked websites in China.
Download the WeChat app on your phone to easily contact potential business partners. If you do not know Chinese, you should also download translation apps (such as Google Translator or Pleco), which may be useful in case your potential partner is not fluent in English.
Attending Canton Fair as a visitor? Remember!
Go through the list of exhibitors ahead of time and make a note of those you want to check out at the fairground. That way, you will save yourself a lot of time during the actual event. Prepare a list of questions for potential partners. When attending the fair, take a notebook with you so that you can write down the information.
Exhibiting at Canton Fair
Since 2007 an International Pavilion has been set up during Canton Fair. It is an area for international companies to exhibit.
If you want to have your booth at the Canton Fair, first ensure you fulfill the requirements. You must be a company that is legally registered in any country or region other than mainland China.
The application form is available on the website. For the application process, you will need the company registration certificate with a company stamp as well as other qualification documents like the company logo, company picture, company profile written in English or Chinese, banner picture, and profile of your product.
If you pass the application procedure, prepare your stand – print out leaflets, banners, promotional materials, and catalogs and translate them into Chinese. If you want to give out gifts, make sure they fit your company profile. The gadgets at the brand stand should be practical (so that visitors keep them) and creative (so that buyers remember the brand).
Restrictions in China
On January 8, China reopened for foreigners. Inbound persons do not have to undergo a quarantine and test for COVID-19 after entering the country. You no longer need to submit a health code before or after arrival.