ShipHub had the pleasure to take part in the Multimodal 2022 fair. The Multimodal 2022 fair was held at the NEC in Birmingham from 14 to 16 June. It is the only such logistic, forwarding and transport fair in the region of the British Isles.
Multimodal 2022 – report
Multimodal is a fair in the TFL industry (transport-forwarding-logistics). Since the first edition of Multimodal in 2008, the fair has grown almost sixfold and is now the largest trade fair in the industry in the United Kingdom.
The 2022 edition was an enormous success. It attracted record attendee numbers – over 9700 people were present at the Multimodal 2022 fair. The fair venue, NEC, was filled with logistics specialists, shippers, customs agencies, carriers, companies providing digital solutions in the TGL, as well as import and export companies and manufacturers.
Participation in trade fairs allows you to learn about the latest industry news, get inspiration, and network. In the reported edition, innovations were presented by such major companies as Maersk and Nestlé.
During the fair, the Multimodal Awards 2022 winners were announced:
Air Cargo Company of the Year: Charles Kendall
Sustainability Award of the Year: Peel Ports Group
Sea Freight Company of the Year: Maersk Line
The Young Logistics Professional of the Year: Karolina Szachnowicz, Ligentia
Shipper/Partner of the Year: Howard Tenens
Innovation In Port Safety of the Year: Montrose Port Authority
Rail Freight Company of the Year: Freightliner
Multimodal Exhibitor of the Year: Bristol Port Company
Personality of the Year: Andrew Malcolm
Technology Company of the Year: MCP (Port Community System)
Road Freight Company of the Year: Maritime Transport
Port Company of the Year: Associated British Ports
Pallet Network of the Year: PalletlineLtd
3PL Of the Year Award: Kuehne+Nagel.
The Multimodal 2022 fair, as well as the following editions, are not only meetings with professionals and a fantastic opportunity to expand your business network. The organizers provide the opportunity to listen to speakers, panelists and take part in discussions. The Multimodal Seminars looked at:
freight transport, logistics, and supply chain
peak season
future of freight
staff shortages and how to tackle them
talent acquisition and recruitment
green TFL and sustainability
digital solutions
Brexit and policies in the UK
post-Covid recovery.
Photographs of the Multimodal 2022 event: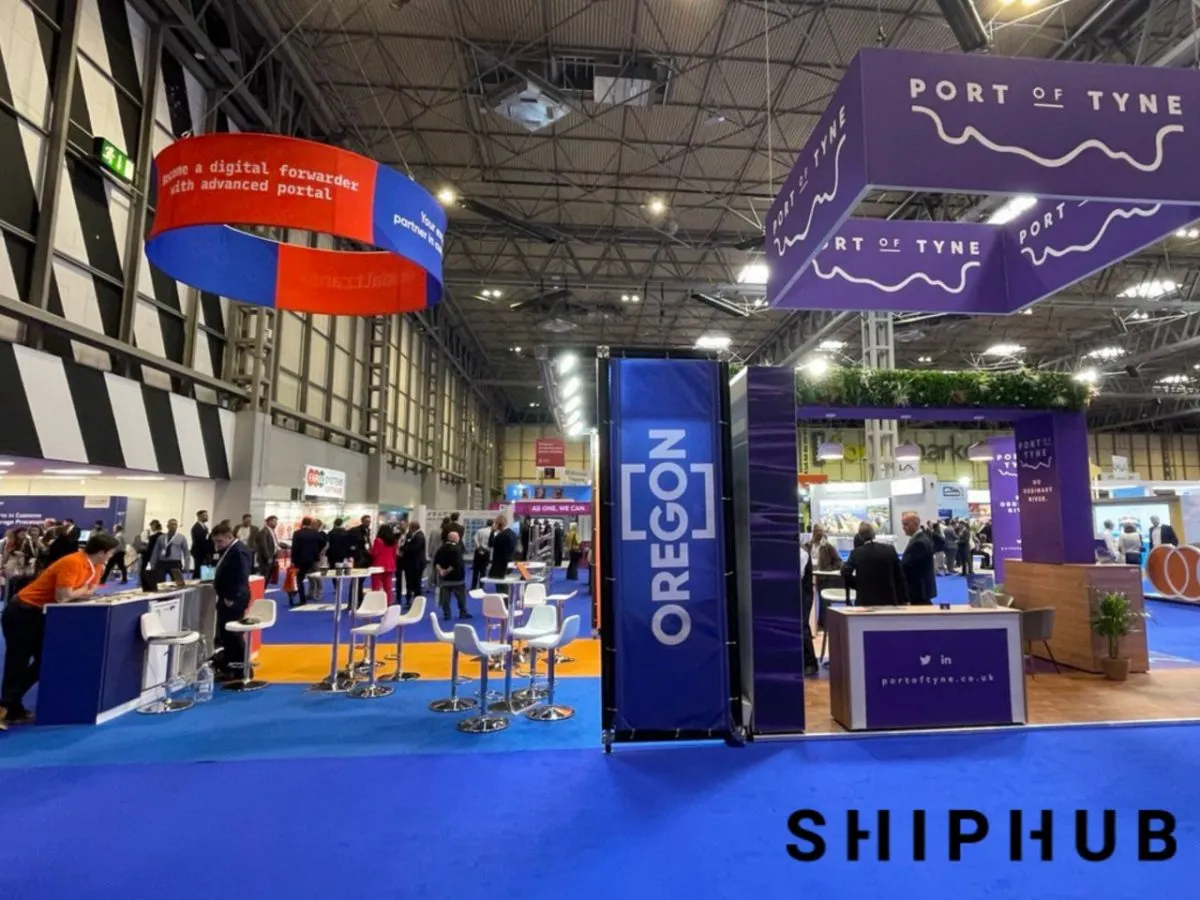 The next edition, Multimodal 2023, will be held from 13 to 15 June.
If you represent a freight forwarding company, for any inquiries, please email [email protected].
See you at Multimodal 2023!